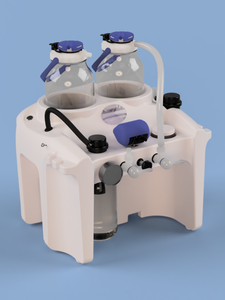 Annual Give-A-Way Contest
Hard to believe we are already in November! We have been blessed by another year of business with our amazing customers and are excited to offer a give-a-way contest. This year we have decided to change our annual give-a-way a little bit.  You will need to submit a short video (3 minutes or less) to tell us as to why someone should buy a simple PULSE milking system. Think of this video as a sales pitch to a new customer who has never heard of our system. Get creative and have fun! 
The contest will run until end of day Friday, 12/17/2021. 
We want you to nominate someone you think should win one of our milking systems and if your video is chosen as the winning video, you will receive either a cart upgrade or a $400 gift certificate and your nominee will win a complete milking system. 
Any videos that are not the winning video that we use on our website for marketing purposes will also win a $100 gift certificate to our website. 
This contest is open to anyone who uses any version of our system. Submit your video to: sales@simplepulse.com

Video can be emailed or uploaded to Youtube and then a link emailed to us.
In your email, please also include: Name, Farm Name, Address and Phone Number as well as who you are nominating. 
The winning system will be our 6 CFM basic milking system with one set of Transflow lines, and winners choice of inflations (Nigerian or Standard). Winner can upgrade to silicone or add extras before we ship and pay the difference if desired.

Shipping within the continental US will be free, if the winner is from another country, they will be responsible for shipping charges.  Any questions, just let us know, thank you!

Happy Milking,
Jesse and Cristen Sullivan 
---